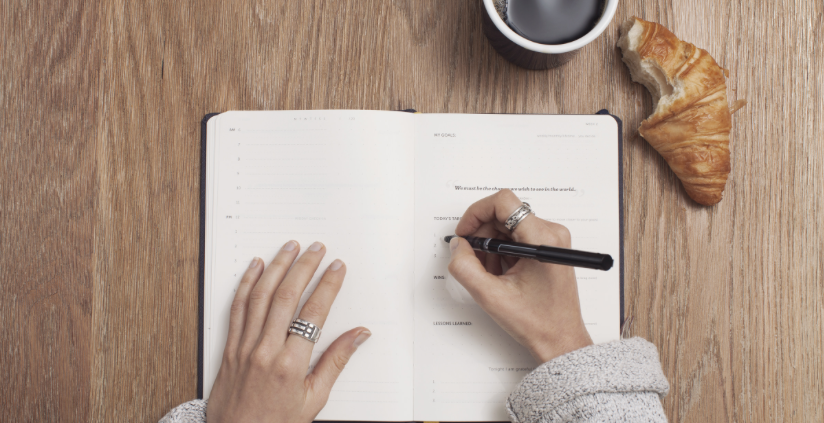 Your college move-in checklist probably includes the essential twin XL sheet set, laundry bag, and coffee maker, but does it include the items essential to staying healthy in college? When you're trying to decide how many pairs of shoes to pack or whether you'll need an umbrella for the three days a year it rains in LA, it can be easy to forget about health while packing for college. However, you'll need to prioritize your health before you even step foot on campus to ensure a healthy start at UCLA. Use the Healthy Campus Initiative's healthy move-in checklist to ensure you don't forget anything essential to a healthy first year at UCLA.
Running or gym shoes — You'll want to pack your running shoes for two reasons. Firstly, you'll need them to take advantage of the Wooden center, BFit, and Drake stadium. Exercising is shown to decrease depressive symptoms and increase cognitive functioning, making it a great way to cope with the sometimes stressful college transition. Secondly, UCLA's campus is huge and getting around is no easy feat! Skip your heels or dress shoes and opt for your running shoes when you have class all day — your feet will thank you later. If you forget a pair, you can pick up a new pair at a sports store, Goodwill, or the Salvation Army in Santa Monica — just a fifty cent bus ride away with your Bruin card!
2. Ear plugs — Living in the dorms can get noisy, which can sometimes make it hard to get a good night's sleep. Sleep, however, is essential to a healthy life and a healthy college experience. Lack of sleep is associated with lower grades, risky alcohol consumption, and depressive symptoms. So pack a couple packs of ear plugs (and maybe a sleep mask too) so you can drown out your roommate yakking on the phone or the room blasting impossibly loud music down the hall. And don't worry if you forget, you can find some free earplugs in the Powell Reading Room behind the CLICC desk.
3. Granola bars -— Granola bars, or other portable snacks like mixed nuts or dried fruit, are an absolute college must. Grab one on your way out the door when you're running late to class and don't have time for breakfast or keep a couple in your backpack in case you get hungry in the middle of lecture.
4. Mini fridge — Granola bars can get old pretty quickly, so bring a mini fridge so you can stock up on healthy snacks in your room. Keep some Greek yogurt cups or milk and cereal on hand in case you miss breakfast in the dining halls and try carrots with hummus or string cheese as late night study snacks. You can find used mini fridges on EBay or Craigslist for $50 (if you split that between your three roommates, it'll cost you less than $20 per person!).
5. Gratitude journal — Starting college can be overwhelming and stressful, so it's important to proactively care for your mental health in addition to your physical health. One study found that gratitude writing can boost happiness and life satisfaction and decrease depressive symptoms. Bring a gratitude journal to keep next to your bed so you can take a moment to reflect on a happy moment or something you're grateful for before you fall asleep every day. Get one on Amazon for as little as $5.
6. Yoga mat — Different student groups offer free yoga classes all the time on campus, so bring a yoga mat with you and take advantage of them! No only is yoga a great, relaxing study break, it could also boost your GPA! One study found that practicing yoga increases brain wave coherence, resulting in increased mental performance. So keep an eye out for the free classes provided by groups like Yoga at UCLA (they provide both the instruction and the mats!) or, if you want to practice your downward dog more frequently, you can sign up for quarter long classes through the Wooden center that meet once or twice a week.
7. Reusable water bottle — Dehydration is associated with impaired cognitive function, short-term memory, and psychomotor skills, so stay hydrated! UCLA has water fountains all over campus — all you need is a cool water bottle to refill throughout the day.
8. Condoms — Bring a supply of condoms with you to protect yourself and any potential partner from STIs and unwanted pregnancy. If you feel uncomfortable buying condoms at a drugstore or are afraid your parents might spot you packing some, you can get free condoms on campus outside the Student Wellness Commission Office (Kerckhoff 308), at the LGBTQ resource center, or at the Ashe center. If you want to learn more about other birth control options, make an appointment at Ashe by calling (310) 825-4073.
9. Sunscreen — While LA's amazing weather is one of the many perks of attending UCLA, the strong sun can also be pretty dangerous. Protect yourself against skin cancer by keeping a small tube of sunscreen in your backpack so you can reapply throughout the day. Make sure that your sunscreen conforms to the standards recommended by dermatologists!
Danielle de Bruin is an undergraduate student at UCLA majoring in Sociology with a double minor in Italian and Global Health. She is the blog coordinator for the UCLA Healthy Campus Initiative and the director of UCLA's Body Image Task Force, which is a committee within the UCLA Student Wellness Commission. With the Body Image Task Force, Danielle organizes events, workshops, and campaigns to promote healthy body image, self-confidence, and mental health on campus. She is also a published co-author in the journal PLOS Medicine.
https://livewell.healthy.ucla.edu/wp-content/uploads/sites/11/2017/04/screen-shot-2017-04-27-at-10-22-12-pm.png
552
824
webteam
https://livewell.healthy.ucla.edu/wp-content/uploads/sites/11/2017/08/hci_live_well-300x300.png
webteam
2016-09-14 05:27:35
2016-09-14 05:27:35
Your Healthy Move-In Checklist: 9 things to pack for a healthy start at UCLA